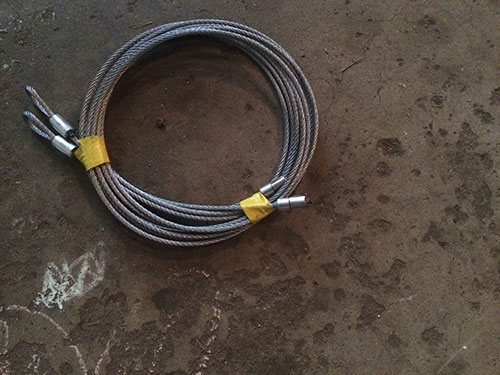 The garage door cables are responsible for holding the door in place and for facilitating its movement. They are connected to the drums, which stay on the shaft holding the garage door spring, and to the bottom of the door. In this way, they are under tension created by the spring. Given this, they are prone to wear and tear. They can get frayed. Tiny cuts are less likely to appear, but not completely uncommon.

The Only Way to Fix Cables is to Replace Them

Replacement in the case of extensive wear and tear and/or minor cuts will prevent further issues. These parts cannot be subjected to repair due to their design and role in the door system. It is possible to view the cables as ropes. If the rope gets damaged, it has to be replaced. Cable replacement involves the removal of the old unit and the installation of the new one. It has to be done professionally.