Sometimes the littlest thing can put a big crimp in your day. A broken spring on a garage door is a small thing that can impact your life in a big way. If your garage door won't open automatically because of a broken spring, then you may be forced to open it manually. This is okay when the day is nice but what about when it rains or snow? That doesn't sound fun at all. To take care of a small broken spring repair before it becomes a big problem contact our garage door spring repair company in Mamaroneck.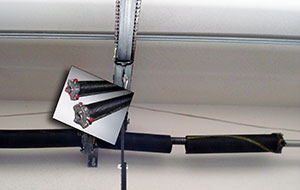 Our garage door spring Mamaroneck Repair Company handles all sorts of door repairs including but not limited to:
· Broken spring repair and broken spring replacement
· Torsion spring repair and replacement
· Extension springs repair and replacement
· Garage door realignment, repair, and replacement
· Garage door maintenance
Our company has specialized in providing people with the best garage door service there is. We can perform quality installations with every manufacturer brand out there and we can also provide you with speedy repairs, so if you need our service urgently, we can definitely help you out. We only work with professional contractors specialized specifically in providing exquisite garage door services so that you can reap all the benefits of working with a dedicated team of pros. Give us a call today and learn more about our services, about our affordable prices and about our values!
Get a New Garage Door
If your garage door is constantly breaking down then it may be time to replace it altogether. We are not just a garage door spring repair company in Mamaroneck. We do installations as well. We have access to over 300 styles of doors for you to choose from. We are certain that you will find one that matches your style and budget. We will install the door in your Mamaroneck home and program the garage door remote for you.
Our work is guaranteed which means you can rest assured that if anything goes wrong, we will stand by our product and make it right. We are a licensed, bonded, and insured door repair company in Mamaroneck so you can feel secure working with us. Whether you need a new door or a simple broken spring repair, you can count on us to get the job done.